While it often remains in the shadow of Evolène – elected the most beautiful village in Switzerland – Hérémence has nothing to envy to its neighbor. It may not be a postcard village at first glance, but don't let first appearances fool you! Hérémence may well surprise you in many ways, with its preserved heritage, its history, its culture, its people, its local life…and above all with its unusual church and the exceptional view of the Dent Blanche and the Matterhorn that the village enjoys.
Take the time to wander through the heart of the old village of Hérémence, with its chalets and barns with sun-browned facades: from the Soumy neighborhood and its mill to the agricultural neighborhood. Feel the soul of the village with its unique character between tradition and modernity. Push the door of the museum encapsulating the life of the past with a forge, elements of the traditional habitat, an old wine press, a rural museum and its trades of yesteryear. Admire the fresco of the street-artist Jasm One on the Place de la Laiterie. Street-art in an alpine village, unusual, isn't it? And above all, don't leave without having seen the church, the dam's architectural little sister. With its remarkably original interior, you will be surprised, amazed, astonished. Impossible to remain insensitive to this building out of concrete and its history. A work in a raw style, a daring architecture that will reveal an amazing marriage between wood and concrete, windows on the surrounding mountains, remarkable lines and curves.
Did you know that you could enjoy an exceptional view of the royal couple, the Dent Blanche and the Matterhorn, from the village of Hérémence?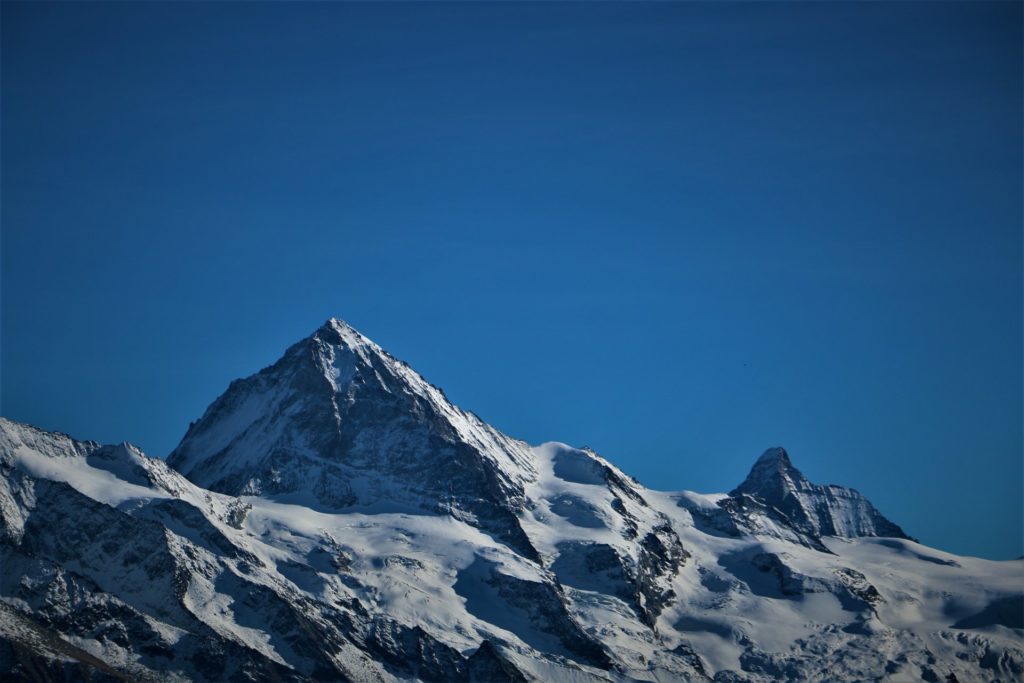 Download the Hérémence Tourism app and follow the discovery trail "Balade à Hérémence" to stroll through the village